Searching for pictures for your projects? Afraid of being penalized because of copyright laws? You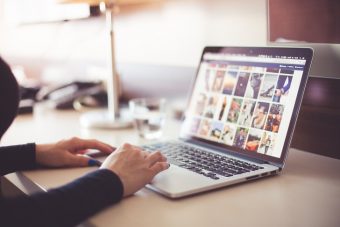 have come to the right place. Nadapay.com is here to give you a list of websites where you can download any images for free!
Without a doubt, photographs add flare and make anything look more attractive and eye-catching. We use them in our videos, PowerPoint presentations, assignments, articles and blogs, advertising, and so much more. You can use the following websites to obtain these pictures free of charge, in high resolution, and some sites even allow you to download them with your preferred dimensions.
These websites are all tried and tested, guaranteeing no harm whatsoever to your devices. Find exactly what you are looking for, stress and worry free!
It is highly recommended to read the license agreements on each website to ensure that what you're doing is 100% legal. For instance some websites require you to give attribution to the creator, or images must be modified before used for advertising, etc.
Free stock photos:
You can find numerous free photos as well as videos on Pexels. You can find whatever you're looking for through the optimal search bar. You can also browse for photos in themes and collections such as beauty, adventure, marketing, food, art, and much more. All the photographs are of high quality and you can customize the size of the image to your liking. Check out their explore page, there are thousands of photos waiting for you to use!

Pixabay has it all! From real-life photos, to illustrations, to vectors, and even videos, you can find all your project needs here! Everything is free and very easy to download, along with the option to select the size of your desired image. Explore the millions of images by different artists and creators, a community of people there to help each other by sharing their work.

StockSnap is there to aid you in any project you may have. It provides its users with beautiful high quality stock photos for any type of use you could think of, no attribution required. You could either use their tag-based system or their search bar to find precisely what you're searching for. StockSnap works through a community of photographers that share their work for free. You can also visit these photographers' profiles and check out all their amazing art.

On this site, you can find magnificent royalty-free images for no cost at all! With over 1 million high-resolution images which you can view based on a tag-system, search, or discovery page, you will definitely find what you require.  Every image is hand-selected and only the best are accepted to ensure and enforce the high standards of the images. The images are generously provided by a community of talented photographers willing to share their work with the world.

Burst is a free photo platform powered by Shopify. The main intention behind this site was for entrepreneurs to find all the images they need when it comes to marketing, advertising, building their website, so on and so forth. Both high and low resolution images are available, all royalty-free and taken by their international community of photographers. All photos can be used for commercial purposes with no attribution required (although appreciated).

Reshot is your go-to free source of non-tacky images to use as you please. With a plethora of creative, eye-catching photographs from an array of talented and artistic photographers, you are sure to elevate your platforms and projects to a whole new level. These images cannot be found elsewhere and there is no need for permission from or attributing the photographer.

Are you looking for non-traditional stock images? Gratisography is here to help! The free images found on this site are more quirky, out of the ordinary. You will find the best, most original pictures which you won't find anywhere else. Unlike most conventional stock photos, those found on Gratisography show authenticity and reality rather than a close-to-perfect sort of image. Using these free images will surely help you stand-out and shine among the rest.

Are you a food blogger? Trying to build our nutrition website? Foodiesfeed is the free stock photo website for you! With this website specifically dedicated to high-resolution images of food and drink, you are bound to obtain what you demand. You can search in more than 1600 free food photos, or browse according to tags. It is truly the best resource for highly visually appealing free food photos in high resolution.